Aunque ya existían rumores sobre este tema, no fue hasta la F8 2019 –Conferencia anual de los desarrolladores de Facebook– que se desveló un nuevo feature que se encuentra en versión beta en Canada desde inicios de mayo, entre otros (como la posibilidad de comprar directamente desde Instagram).
Instagram quiere eliminar la visibilidad de los likes de su plataforma para convertir este espacio en un espacio menos competitivo.
No es que estos likes dejen de existir, sino que ahora el número total de likes sólo será visible para el propietario de la cuenta. Los demás usuarios podrán hacer click en "Liked by xxxxx and others" y encontrar el listado de quiénes han dado like, pero tendrán que hacer una cuenta mental para saber el número.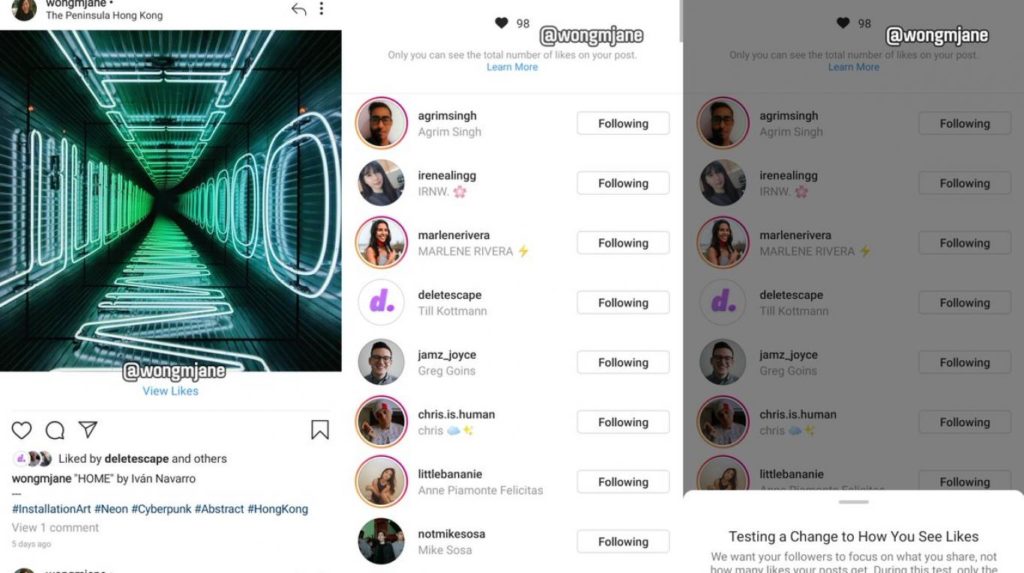 ¿Por qué es un cambio importante?
Los likes de Instagram tienen una importancia bestial en la psicología humana. Ellos fungen en nuestro inconsciente como pequeñas gratificaciones que generan endorfinas. Existe un estudio que ha comparado los likes de las redes sociales con comer chocolate o jugar y ganar pasta. Con lo cual una foto que al final del día recibe muchos likes, puede hacernos sentir mejor, más felices y socialmente aceptados.
No es gratuito que, una vez que la noticia se ha hecho pública, ha tenido una gran aceptación por lo benéfica que será esta adaptación para la salud mental de quienes utilizamos esta red social.
Los usuarios que ya están utilizando la versión beta, han señalado que ahora están posteando más de lo que solían hacerlo y que su sensación general dentro de la red social es mucho más positiva, de acuerdo a este artículo de Huffington Post.
"Personally, I love not seeing the like count. It feels a bit weird to say, but I've stopped comparing myself to bigger accounts. I've also been more personal with the things I actually like versus what everyone else is liking. This feels like more of what Instagram should be rather than an advertisement of ourselves on our page."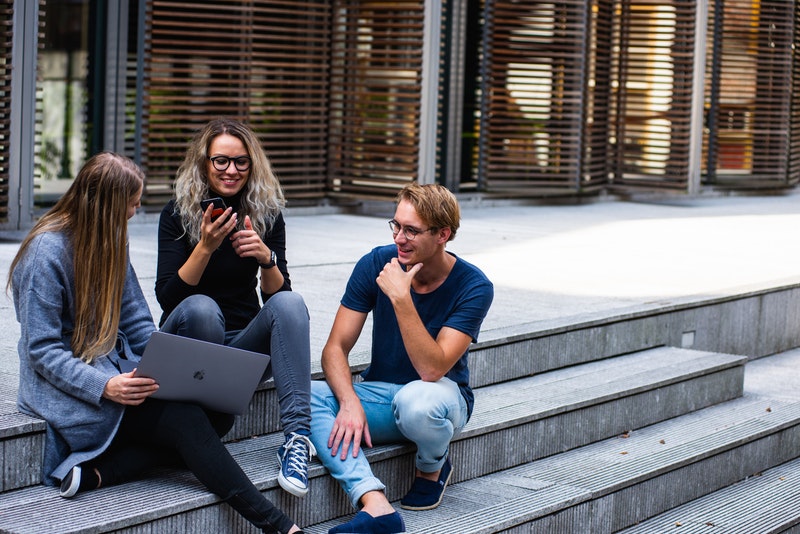 ¿Cómo afecta a las marcas e influencers?
Tomando en cuenta que el número de likes sí sería visible para los influencers pero no para las marcas, podría darse el caso de que los resultados y analíticas de post sean manipulados. Esta falta de transparencia podría ser un factor importante al momento de decidir si una marca debería o no patrocinar posts de influencers.
La segunda consecuencia sería que con el decrecimiento de engagement en los posts de influencers, -dado que los usuarios son más propensos a dar likes a las fotos cuando ven que ya hay un número grande de personas que también dieron like– las marcas dejarán de buscarlos para patrocinar sus posts y redirigirán sus presupuestos a campañas nativas de Facebook / Instagram.
Conclusiones
No hay información todavía sobre si este cambio se hará efectivo y/o si se hará en el resto del mundo. Con lo cual, no hay que tomárnoslo muy en serio.
Una cosa es cierta, y es que las redes sociales son espacios aspiracionales creados para mantenernos enganchados y consumiendo. Si los likes forman una parte importante de este gancho (que lo son), lo más seguro es que sigan estando ahí o se transformen en alguna otra métrica de éxito.
Otra cosa importante, es que nunca tendremos los suficientes likes, follows o validación. Hay que recordarnos desconectar del mundo digital de vez en cuando para hacer cosas realmente productivas que nos enriquezcan y nos hagan felices.